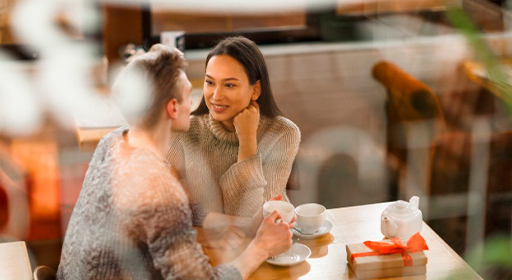 If you are out there wondering whether to join OkCupid or Tinder for a dating experience, we are here to help you understand more before entering any of the two.
Tinder is an online dating app that allows you to swipe like or dislike other users' profiles depending on the photos they have uploaded, a small bio on themselves. Once you and another user have matched, you can now start exchanging messages. You can sign up on Tinder with just your mobile number and access it through a mobile phone app, or you can use a web browser on your computer. Tinder operates on a Freemium model. It is a model where you can access the service free of charge, but more advanced or additional services can be accessed at a fee. Among the features you expect to get on Tinder include swipes, messaging, standard connections, and panic buttons, among other essential components. Signing up is restricted to persons over 18 years only, and it has a paid subscription, which you can opt to join either on Tinder Plus or Tinder Gold.
OkCupid is an online dating and social networking website and mobile app too. You are matched with other users on the site based on the multiple questions you are to respond to and your website's activities. Signing up on OkCupid is free of charge. Communication is mostly restricted to messaging. On this website, you can decide to save your favorite persons' profiles on your front page. Any adult can sign up and communicate with other users through a private or instant messaging chat function. The website does not have advertisements distracting you as you browse through other users' profiles.
What is the Difference between OkCupid and Tinder
Tinder and OkCupid may share some similarities, but they have their differences too. Some of these differences you may come across include.
On Tinder, you will make matches by swiping either on the left or on the right, and if you both like each other, then it's a match. At the same time, you will make matches on OkCupid by responding to questions about yourself with Yes, No, or Sometimes and depending on your website's activity. The responses will determine the kind of people you are matched with.
Tinder is quick to sign up to and only involves a short profile to start up. On the other hand, Okcupid is quick to sign up and only requires an email and a password, but the account itself requires much time to set it up as many people make it a bit detailed, and after that, you answer more questions to find your matches.
In terms of users, OkCupid is for young and restless users, whereas Tinder is suitable for all users from all ages across the divide.
Tinder is suitable for users looking for a long-term and lasting relationship with their perfect matches, while OkCupid is simply for those users looking for casual hookups and mere friendships.
Which One is Better for Men?
Comparing the ratio of men to female, on both Tinder and OkCupid, it is seen that both have a higher proportion of men to women. But on OkCupid, the ratio is a little bit lower, and thus, it is easier for men than on Tinder. So the bigger question is, is OkCupid better than Tinder? Then you can confidently say yes as far as men finding their matches are concerned.
Which One is Better for Women?
Both Tinder dating apps and OkCupid dating websites can be suitable for Women. It is because all the two have a huge pool of users whose majority is male. As a female, you will stand a higher chance of meeting your match much more comfortably and faster since there are many of them to choose from. Therefore as a woman, you will have an advantage over the men. However, Tinder having more men and a higher ratio of men, then Tinder is more appropriate for women than OkCupid.
OkCupid vs Tinder – Target Audience
OkCupid is a popular site boasting a large pool of over 50 million users from all over the world. The majority of the users come from the United States of America. At any given moment, you will find high traffic of users crowding the site for dates. You will more likely find many male users on the website than there are female users. You will find many age brackets users, although more users fall between the age of 25 years and 34 years of age. The site has a proportion of about 65% male to 35% female. Besides, you will find about one million daily logins.
Tinder, on the other hand, has a lot of members from all over the world. Although many users come from the United States of America, other countries too boast vast numbers of Tinder users. There is a high member activity on Tinder of about 8 million active users daily. The number of male users surpasses the number of female users on Tinder. The ratio of males to females is about 63% to 37%. You are likely to find out that Tinder has most young adults, most of the ages between 18-35 years old.
Interface and Usability
OkCupid has a website that is simple to use and most appealing to the users. All its features are easy to access. OkCupid offers additional features like Doubletake, where you see the next suggestions queued up for you. Besides the website, there is a mobile phone app available that has an excellent user interface. The mobile app offers similar features, just as you could enjoy using the website. The options are highly organized in tabs, and to see other members' complete profiles, you will need to scroll down. You can switch on mobile notifications on your mobile phone to be informed whenever there is a new match.
Tinder has an amazing mobile phone app that is very trendy. This popularity is a result of the ease to swipe via phone. However, you will have to be familiar with the app's icons before you start engaging them. It will prevent you from wasting some of the privileges you are given, which may be limited. The Tinder dating app can be freely downloaded from the App Store, Google Play Store, and Blackberry for free. If you are on a Windows phone, worry not; you can download "6tin," a third-party app of Tinder. The Tinder dating app enables your account to be easily connected to your Instagram account, Spotify account, or Snapchat account.
Pricing: which Service is More Affordable?
Both OkCupid and Tinder have different payment plans. There is a free service on both platforms where you can enjoy limited benefits on the site. You can download the Tinder app for free; besides registration, you can leave a swipe and upload a profile picture on the website, all for free. Notwithstanding all these free benefits, you can also find a member near your Tinder location and have one super like per day.
OkCupid is not any different. There are several free services you are likely to enjoy too on the OkCupid website. Registration of an account on OkCupid is free, and you can message other users on the website for free. Besides, match searching is also free, and you can freely keep track of who you like on the website. You can still use basic search files to find your perfect matches and browse through other members' profiles all for free. You can finally participate in Double take on the OkCupid website.
Although both OkCupid and Tinder dating websites have free services, you can only enjoy up to a limited level of privileges unless you upgrade to the fee-based services. While on fee-based service on Tinder, you can see all members on the website who like your profile. You can also enjoy unlimited likes and right swipes too. You can even rewind your swipe and have access to top picks on the website. In addition to all these, you can have an opportunity to be on top of the search list and enjoy instant matches. On Tinder, you will have a chance to search for members from around the world.
On the other hand, while on the OkCupid dating site, you can find out who likes your profile and enjoy message read receipts for your messages that have been read. Furthermore, you enjoy advertisement-free browsing, which allows you ample time as you browse through users' profiles. Advanced search filters can be used to narrow down your searches to get your perfect matches quicker and more accurately. You will have a daily auto boost and see answers to general questions on the website, and with all these, you enjoy message priority.
When it comes to pricing, Tinder charges its users differently for various age groups. The charges are as displayed below.
Tinder Gold (If you are under 30 years of age.)
| Plan | Monthly Cost | Annual Cost |
| --- | --- | --- |
| One month | $ 14.99 | $ 14.99 |
| Six months | $ 8.83 | $ 52.98 |
| One year | $ 6.92 | $ 83.04 |
Tinder plus (If you are under 30 years of age)
| Plan | Monthly Cost | Annual Cost |
| --- | --- | --- |
| One month | $ 4.99 | $ 4.99 |
| Six months | $ 3.00 | $ 18.00 |
| One year | $ 2.33 | $ 27.96 |
Tinder Gold (If you are over 30 years old)
| Plan | Monthly Cost | Annual Cost |
| --- | --- | --- |
| One month | $ 29.99 | $ 29.99 |
| Six months | $ 18.83 | $ 112.99 |
| One year | $ 12.50 | $ 149.99 |
Tinder Plus (If you are over 30 years old)
| Plan | Monthly Cost | Annual Cost |
| --- | --- | --- |
| One month | $ 19.99 | $ 19.99 |
| Six months | $ 12.50 | $ 74.99 |
| One year | $ 8.33 | $ 99.99 |
When it comes to OkCupid, there are many payment plans available that you can choose from to subscribe to. We have Basic, and Premium plans available: their prices are as follows:
Basic
| Plan | Monthly Cost |
| --- | --- |
| One month | $ 19.95 |
| Six months | $ 14.95 |
| One year | $ 9.95 |
Premium
| Plan | Monthly Cost |
| --- | --- |
| One month | $ 34.90 |
| Six months | $ 29.90 |
| One year | $24.90 |
Pros and Cons
There are a number of Pros and Cons for both Tinder and OkCupid dating sites. You will have a look at them below.
For Tinder dating app:
| Pros | Cons |
| --- | --- |
| It is easy and quick to set up a profile as all you require is pictures, a bio, and connections to Spotify and Instagram. | It takes more time doing the swiping. |
| You can swipe anytime you are free and from wherever you are at. | The slow process of converting a match into a date may take longer. |
| You stand a chance to find a perfect date as there is a large pool of people to choose from. | You will have limited swipes, especially if you are on a free subscription. |
| It saves you on time as you will not have to move from place to place looking for a date, but all are here on Tinder waiting for you. | |
OkCupid too has its Pros and Cons, as you may see below:
| Pros | Cons |
| --- | --- |
| You will not require a subscription to send or receive a message. | Since anyone on the site can create a profile and send messages on the website, not all users are serious about meeting someone. |
| OkCupid has two different paid membership plans that are packed with premium features for you to enjoy. | Most of the users are here for casual relationships, and if you are interested in a long-term relationship, OkCupid may not just guarantee you that. |
| It has a large pool from which you can choose from making the possibility of finding a perfect match more likely. | |
| It has many users of different sexual orientations, making it appropriate for all users. | |
AND THE WINNER IS? …
From the above comparison, we are left with a million-dollar question. OkCupid or Tinder? Although each has its strengths and shortcomings, you can conclude that Tinder seems to have a head start over the OkCupid website. It is attributed to many reasons. They include more users all over the world than OkCupid; the app makes it more accessible and easy to use even when on the go. It can lead to more serious and long term relations, and it is comparatively cheaper as compared to OkCupid. Moreover, Tinder is quick and easy to sign up and get started. Unlike OkCupid dating apps Tinder dating apps are available on most mobile phone platforms, and this enables many users to access the services. From these conclusions, therefore, we can comfortably conclude that "and the winner is……Tinder dating app which stands out of the two dating brands.