JPeopleMeet was created in 2000 in order to help Jewish men and women mingle. People Media Company owned this platform, among other similar websites. It has always offered the best service, and many people join it regularly. Every user can find a partner here.
The Jews who live in North America use JPeopleMeet to meet romantic partners. The primary goal is to enable Jewish users to find people they like through promoting relationships as per Judaism. This matchmaking website is the cheapest Jewish dating site. It claims to offer excellent dating experience.
There are forty thousand users from America. Every month, thirteen thousand newcomers join the community. The site requires members to be above eighteen years old to use the service.
Many of the participants are unmarried Jewish people; however, non-Jewish people wishing to meet Jewish lovers are also there. All users are looking for romantic love and friendship. But many of the JPeopleMeet visitors are seeking a serious partner to marry. Continue reading this review to learn more!
How Does JPeopleMeet Work?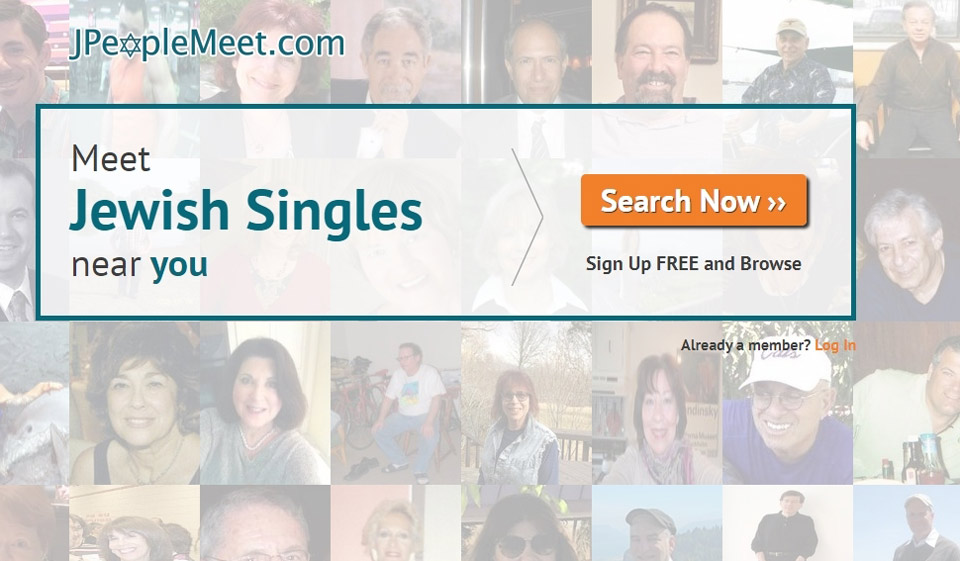 The main activity people can do on JPeopleMeet is looking for active members. They can narrow down their search by Kosher Eating and Synagogue Going. Users can also like and write comments on pictures. Note that often there is no one to talk to on this platform.
JPeopleMeet offers various search filters. The main ones are those mentioned above — Synagogue Going and Eating Kosher. For the first one, they can pick how often one attends the Shabbat services. A user should also specify whether he/she eats kosher foods at home, outside, or does not eat at all. Kosher is the meal that meets Jewish dietary regulations.
Besides the searching filters, JPeopleMeet additionally features various communication ways. Members access some of them only with premium accounts. Free users can search for their matches on this platform, and they can also browse through people's accounts. Also, writing and receiving texts requires members to pay. On the other hand, non-paying visitors may like pictures of others and send them flirts.
JPeopleMeet has outstanding features that help initiate conversations and create a connection with other people. They include: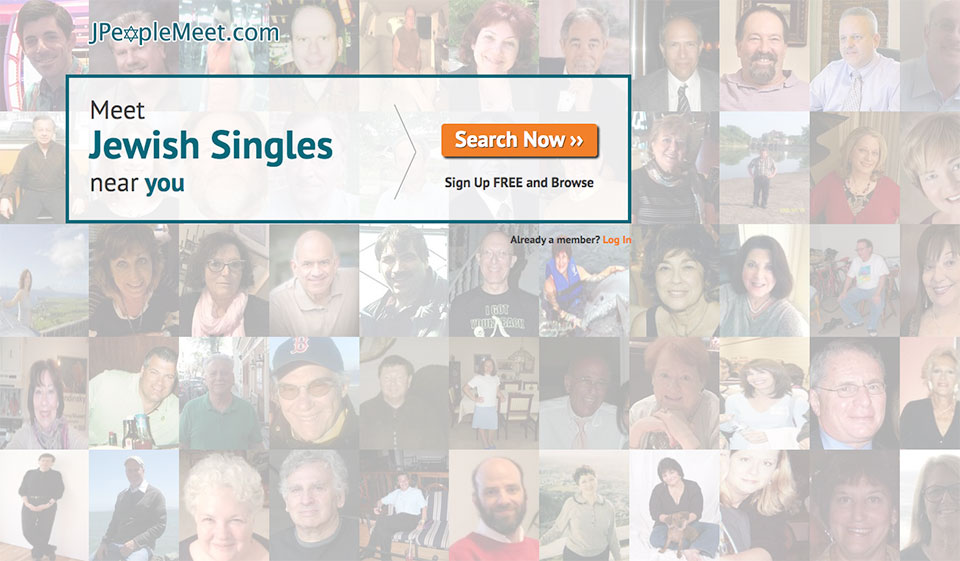 It puts users' profiles at the top of other people's search results for sixty minutes. This is a great way of drawing attention. A person may buy such boosts to increase visibility. If you purchase many of them, you will gain more promotions. For instance, when you acquire over ten boosts, you will get a ten percent discount. Thus, JPeopleMeet offers a fantastic way of meeting many new people at once. All the users around the world can use these boosts, not only American accounts.
Text Ideas
This feature generates questions that your viewers reply to. It helps trigger communication with the owner of the account you visited. There are 4 questions shown on every member's profile.
Events
JPeopleMeet hosts events at local places. It is an exciting way for singles to get to know each other.
Echo
When two users express mutual interest, they receive this notification.
Connect Me
This paid feature enables users to speak with their matches anonymously. You can find it in any profile. By clicking on the tool, JPeopleMeet sends a request. If the owner accepts it, the site offers a mobile contact that any of you may use to make calls.
Registration — Is It Really Easy?
Registering at JPeopleMeet does not require payment. The procedure entails 6 straightforward steps. Users must provide a zip code, and the platform transfers photos from Facebook. Authentication via email is additionally required.
All 6 registration steps take around ten minutes to complete. Members pick their gender and the gender of the individual they are looking for. This can be males searching for ladies, ladies searching for males, males interested in males, or females interested in females. They will also need to select their country and provide a zip code to find partners nearby. JPeopleMeet is only accessible to people from Canada and the US.
The next step is to give a name and a password. You must also mention your age. To register, one must be above eighteen years old. So, if you find out that you are interacting with someone underage, you must inform the support representatives.
JPeopleMeet also asks new users to provide an email address and post a picture. The email address is used to activate new accounts. You can skip uploading photos, but in this case, you will get less attention. To speed up the process, people can import them from Facebook.
What About Design and Usability?
JPeopleMeet is easy to use. This platform does not have features that strike too much. And when going through the website, unnecessary pop-ups won't disturb users. This enables members to dwell more on finding and connecting with their matches. All details and elements are well-placed; you shouldn't have any problems with navigation.
Besides, JPeopleMeet's website pages load fast. The design is simple, and this gives people a hassle-free experience.
Let's Talk About Profile Quality
On the user page, you can see when the owner was active, and how often one attends a synagogue and Kosher practice. Profiles become visible after uploading pictures. Not all of them have enough details, but some contain lots of useful information. People can edit their profile details after entering the platform, and all photos are public.
Some users at the JPeopleMeet matchmaking platform do not complete their pages. They leave many of the sections empty. But there are members who ensure to mention as many details as possible. It depends on what each person wants.
The profile information includes age, occupation, ethnicity, eye color, marital status, hair color, religious background, kosher, education, number of kids, height, relationship expectations, smoking, synagogue attendance, and pets.
JPeopleMeet accounts provide enough info about one's personality and likes. This will make it easy for the matching algorithm to find the right matches. Besides, other visitors will know who you are without asking you too many questions.
The website also advises members to share their pictures. It is not a must, but a profile that does not have photographs is not visible. Mind that to post over thirty images, one must have a premium account.
Get acquainted with the positive and negative aspects of JPeopleMeet's profiles.
Advantages:
The platform advises users to share their pictures.
Each page has the Text Ideas section. Members can give their visitors a chance to answer a few questions so that they can start communicating with them. This feature is useful primarily to those new to online dating.
The profiles show when a person was last active.
Most pages have details crucial for Jewish singles, such as kosher eating and synagogue attendance.
Disadvantages:
Many pages at JPeopleMeet are incomplete. Some people do not understand how important it is to provide enough information.
If you do not share photos, your page will not appear to other participants.
The Mobile Application
Most dating services have both the desktop version and the mobile version that gets downloaded for free. The mobile app makes it possible for people to date on the go. Unfortunately, JPeopleMeet hasn't released any yet.
Safety Security
Each profile on this matchmaking platform has the Report icon to report fake profiles or those found to engage in malicious activities like stealing other users' personal information. All reported cases get reviewed by the administration and get banned from the website if proved to be fake.
JPeopleMeet additionally offers a link with helpful safety guidelines. They have written policies and videos that educate users on how to deal with fraudsters and scammers. You can also check what details cannot be shared with others under no circumstances.
It is crucial to ensure that the people you interact with at on JPeopleMeet are real. Because of that, this platform verifies accounts. To pass the verification process, users must provide a copy of their ID to confirm their identity. After that, a member gets a green stamp and frequently appears in search results.
This site also has the best technologies and data centers ensuring that users get the best service. Private details will never get shared with third parties. Also, if a person encounters any issue, there is an excellent team of customer support representatives who will help. So, people consider JPeopleMeet a reliable place.
Pricing and Benefits
Free users can avail of the features below:
Registration
Profile creation
Posting pictures
Looking for matches
Going through accounts
Liking other users' images
Sending flirts to people they like
Adding members to the favorite list
Premium JPeopleMeet subscribers can enjoy the following services:
Viewing who flirts with them
Sending, reading, and responding to texts
Checking people who liked or added them to favorites
Using the instant messaging service to communicate
Advanced searching and matching filters
Writing comments
Profile Pro
JPeopleMeet's pricing is as below:
One month: 13.99 dollars.
Three months: 8.99 dollars per month, 26.97 dollars in total.
Six months: 6.49 dollars per month, 38.94 dollars in total.
This platform accepts credit cards and PayPal. Additional 3.99 dollars get charged once on every new upgrade. The subscriptions are renewed automatically until a user cancels it.
Help Support
JPeopleMeet has an excellent team of customer support representatives. They are friendly and work hard to ensure that the community has a pleasant experience on the site. Users may reach them using the hotline mentioned on the platform. The support team is available only between 8 a.m. and 5 p.m. from Monday to Friday.
Q&A
Is JPeopleMeet Safe?
Yes. Each account on this platform has the Report icon to make a complaint in case you find a fake profile or notice malicious activities like stealing other individuals' private data. The site also additionally offers a link with helpful security guidelines.
Is JPeopleMeet a Real Dating Site?
Yes. It was created in 2000. The goal of the service is to enable Jewish males and females to mingle. People Media Company is the owner of JPeopleMeet.
How to Use JPeopleMeet?
After signing up, people look for their matches. The search can be narrowed down by using filters, such as Kosher Eating and Synagogue Going. The users can also like and leave comments on the pictures of people they deem interesting. They can write and receive messages, but this requires to upgrade their accounts.
Is JPeopleMeet Free?
You will sign up, build a profile, share photos, find matches, check other accounts, like your matches' photos, send flirts, and add people to favorite lists for free. However, if you wish to write and read texts, know who flirts with you, and enjoy several other perks, you should upgrade to the paid account.
Does JPeopleMeet Really Work?
Yes. It is a useful matchmaking platform for Jewish users or any person interested in marrying Jews. JPeopleMeet has all kinds of members. It provides the best solution to anyone interested in the Jewish religion. Some people also shared their success stories of how they had met their soulmates on this site.
Conclusion
When looking for a partner to start a romantic affair, some people look at one's background and faith. This is mostly because life convinces us that background and beliefs are crucial aspects in terms of living a long life together. If that sounds like you, then the JPeopleMeet matchmaking service is a perfect platform to use. It is affordable and suitable for Jewish users or anyone interested in marrying Jews. The major disadvantage is that it does not offer a mobile application, and some profiles lack enough details. But it provides outstanding features that help people meet a perfect match easily. This platform is safe; members' private information can never get disclosed. The website is easy to use for people of all ages. If you are looking for a relationship that focuses on Judaism, choose JPeopleMeet. It offers you an opportunity to meet single people that meet your requirements. Sign up today and meet the love of your life!